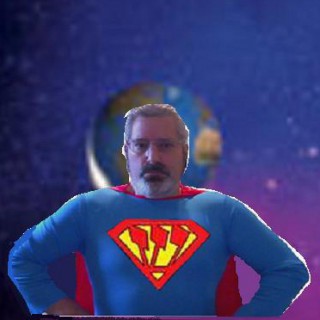 I was born in Amityville, NY and moved to Commack (on Long Island) when I was 8. I went through high school there (Commack North) and to college at Temple University (Philadelphia) where I received a Ba in History.
I went straight into the Marine Corps as a 2nd Lieutenant, and at the end of the next 3 1/2 years was a First Lieutenant, Company XO in the Combat Engineer Battalion. The only Jewish officer in the Battalion, I may add. That meant that I was assigned the Officer of the Day every Christmas. Bah, Humbug!!
I came out, did about 12 years on Wall Street as a suit, managing different departments and ending up a Bank Officer writing programs for the Securities Processing Division at Marine Midland Bank.
I left there to run a successful business; after all, I had gone to school at night for 5 years to get my MBA and figured I should use it. I also thought that being close to home would save my marriage.
I was wrong on both counts: the business never took off but my life savings did, and the marriage ended up in divorce, as well. After more than 20 years of trying to be friendly and helpful, all I have received back is spiteful hate from the "ex", my children have been turned against me and both Alexandra and Bryce have rejected me. I love them, though, and am waiting and praying for God's intervention.
I went from Wall Street to Sales, and I was good at it (once someone really good trained me correctly.) In 1995 I met Donna McGill, and we married. This one is the one! On August 26, 2015, we celebrated the 20th anniversary of our first date (the date from hell, I might add) and this February 7 (2017) we will have been married 19 years. To this day, every kiss with Donna is like the first kiss.
Dad passed in August 2005 and in January 2007 Mom went to tell him all that he is doing wrong, where ever he is. I took the inheritance, which was enough for me to change careers, and applied it to get Microsoft and CompTIA certified as a computer technician and systems engineer. I have been doing help desk and network administration since. I like the challenge of the work, but despite the enjoyment, I had been more than ready to retire for some time. Finally, as of January 2017, I am now a retired "gentleman of leisure." Well, OK- let's just leave at I am retired.
In 1997 I decided it was about time I made a decision about God. I had always felt something missing in my relationship, which was more of a non-relationship. I studied, talked to many people, and God sent many mature Christians, who understood that Jews don't want to hear about Jesus but Jesus is what all Jews need. I ended up accepting Yeshua (His real name) as my Savior and discovered Messianic Judaism, where I have grown in my faith and am more Jewish in both worship and practice than I ever was. I have taken classes and have a Certificate of Messianic Studies, which would allow me to call myself a Messianic Minister if I paid them dues. I served at Temple Beth Emanuel in Philly for 17 years, as Ministry Head for a few different ministries, and Rabbi Pro Tem (along with my other Counsel members) for a few years while looking for a new Rabbi when the man who really built it all up went into a different ministry (Jacob's Hope) , which is helping thousands of Jews in the worst places in the world for Jews to live.
In May of 2013, Donna and I moved to Melbourne, Florida and we haven't looked back. We are happy here, God provided the job I needed and in 2015 I found a place to worship where I feel right at home. It is a Hebraic Roots church, and in January 2016 they asked me to join the Council. I serve in a role similar to what a Cantor would do, and will "fill in" for the Senior Pastor when he needs someone to deliver the message on Shabbat. That church had to disband in 2017 and I have concentrated on this ministry since.
Donna and I are tremendously blessed.
I wrote my first book, "Back to Basics: God's Word vs. Religion"  while living in Philadelphia and since then have written three other books: one on Prayer, one that is a commentary on each of the 54 weekly Torah readings called  "Parashot Drashim", and my most recent book called "The Good News About the Messiah for Jews- Debunking the Traditional Lies About the Jewish Messiah".  You can find them under the heading "Book" on the Home page.
If you are interested in my Testimony, here's the place (please excuse the lousy video- it was from a 17-year-old VCR tape.)